Gamil AL-Gharazi is the recipient of Wayne Community College's 2023 Dallas Herring Achievement Award.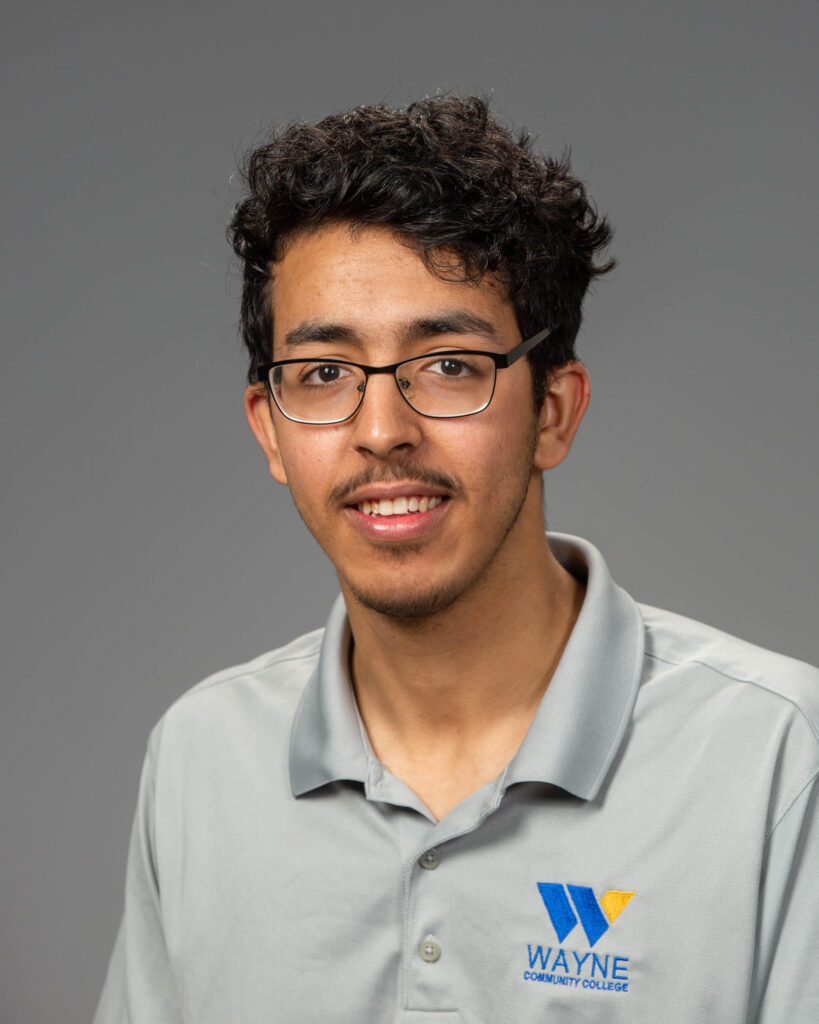 AL-Gharazi is working toward his Associate in Science degree at the college.
The award honors the late Dr. Dallas Herring, whose philosophy of "taking people where they are and carrying them as far as they can go" is the guiding principle of the North Carolina Community College System.
The winner, selected based on an essay that describes how the student embodies Herring's philosophy, becomes the college's nominee for the System's statewide version of this award.
AL-Gharazi grew up in Yemen and dreamed of becoming a cardiologist. He and his family escaped to Egypt and then came to the United States. He started high school just a week after arriving in this country. AL-Gharazi suffered academically as he acclimated to the culture and learned the language, and he gave up on going to university.
He chose to attend WCC. AL-Gharazi said that the faith the Foundation of WCC showed him by awarding him a scholarship helped him get back on track.
AL-Gharazi has been named to the WCC President's List every semester since he started in fall 2021 and has been inducted into the Phi Theta Kappa Honor Society. He chose to take on the extra challenges of both the Honors Program and Global Scholars Program at WCC.
He also found time to be an officer in the WCC Student Government Association and volunteer on campus and in the community.
"I have been able to achieve many things that I am proud of because there is such a supportive environment on campus," AL-Gharazi said. "WCC gave me the chance to do something that I was unable to do in high school. It gave me the opportunity to demonstrate that I am a very ambitious student and assisted me in preparing for the next level of education after transferring."
AL-Gharazi will be recognized at WCC's Student Recognition Ceremony later this spring.
Alexys Higgins, an Associate in Science major, was a finalist for the award.
Wayne Community College is a public, learning-centered institution with an open-door admission policy located in Goldsboro, N.C. As it works to develop a highly skilled and competitive workforce, the college serves 10,000 individuals annually as well as businesses, industry, and community organizations with high quality, affordable, accessible learning opportunities, including more than 165 college credit programs. WCC's mission is to meet the educational, training, and cultural needs of the communities it serves.