On the morning of Aug. 1, 2022, three Wayne County Sheriff's deputies, all Wayne Community College graduates, sustained gunshot wounds in the line of duty.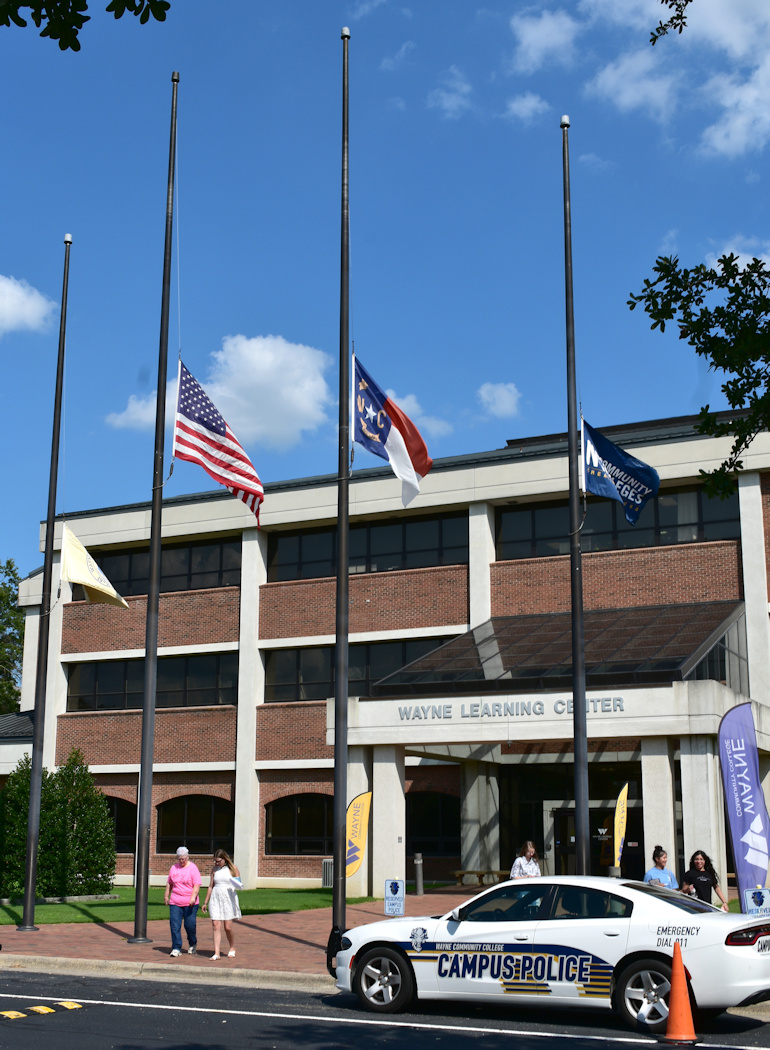 They were taken to ECU Health (Vidant) in Greenville for treatment. Sgt. Matthew Fishman, 38, succumbed to his wounds the next day. Deputy Alexander Ramon Torres, 27, was released from the hospital the next day and Corp. Andrew Cox, 37, was set to be released two days later.
All three men are graduates of WCC's Basic Law Enforcement Training program: Fishman and Cox from Academy 55 in December 2009 and Torres from Academy 68 in August 2016. Fishman had volunteered with training in subsequent academies.
Fishman also earned an associate degree in Criminal Justice in December 2016 and was recognized with the 2016-2017 Outstanding Student Curriculum Award for the Criminal Justice Technology program.
Fishman had been employed by the Wayne County Sheriff's Office since December 2010. He had previously worked for the Mount Olive Police Department and was still a reserve officer with that department.
"It is a great sorrow to have to announce the loss of a member of the Bison family and the harm of two others." said WCC President Patty Pfeiffer. "As you pray for the family of Sgt. Fishman and the recovery of Corp. Cox and Deputy Torres, please also remember Sherriff Larry Pierce, the members of the Wayne County Sheriff's Office, all area first responders, and their support staff as they deal with their shock and grief."
"Every one of the graduates of our law enforcement program who puts on a badge puts himself or herself at risk for the safety of the community. For this, we cannot express our gratitude enough and we must continue to pray that they all are able to return home to take off that badge when their shift is done," Pfeiffer said.
Wayne Community College is a public, learning-centered institution with an open-door admission policy located in Goldsboro, N.C. As it works to develop a highly skilled and competitive workforce, the college serves 10,000 individuals annually as well as businesses, industry, and community organizations with high quality, affordable, accessible learning opportunities, including more than 165 college credit programs. WCC's mission is to meet the educational, training, and cultural needs of the communities it serves. Connect with WCC at waynecc.edu.