Wayne Community College will hold its first fall commencement this December.
Due to the increase in the number of students who are completing credentials each semester, the college will hold a ceremony at 4 p.m. on Dec. 19 for Summer 2018 and Fall 2018 curriculum (college credit) graduates.
The location will be new for this event, too – the Maxwell Regional Agricultural and Convention Center.
Other details of the event have yet to be determined, including how many graduates will participate. Those who wish to march in the ceremony have through Nov. 16 to notify the college of their intentions.
The decision to add the ceremony was driven by the annual increase in the number of individuals completing credentials and the number of those credentials.
"We are doing this, first and foremost, for the students. It is essential that we and they celebrate their success," said Dr. Thomas A. Walker, Jr., WCC's president. "It is because of all of that personal success that we have seen tremendous growth in the number of graduates, the number of students completing certificates, diplomas, and degrees."
Last May's curriculum commencement ceremonies celebrated the accomplishments of around 1,000 graduates who earned almost 1,500 degrees, diplomas, and certificates over the Summer 2017, Fall 2017, and Spring 2018 semesters.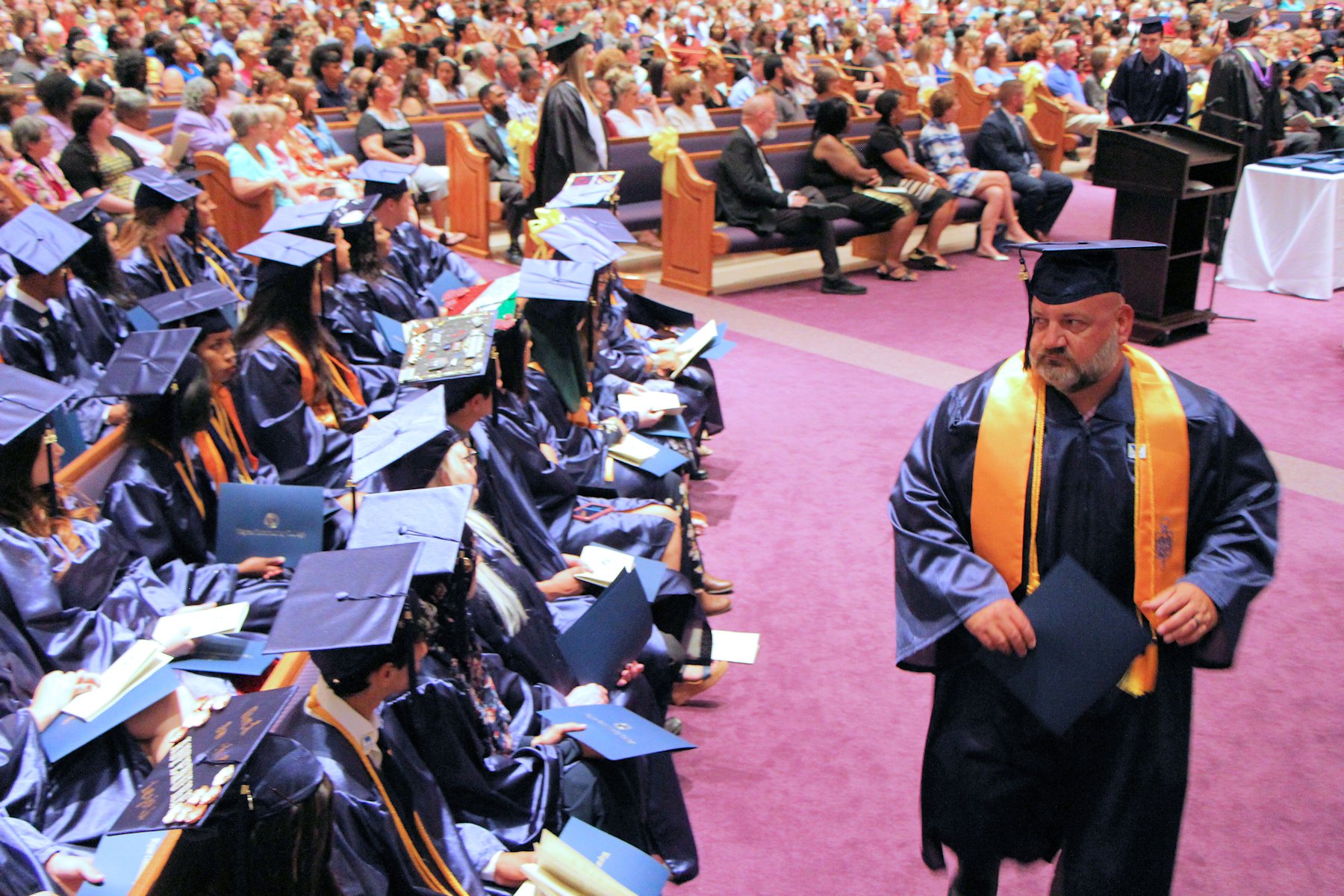 The increased numbers have set records for the college. They also made it necessary for the college to hold two graduation ceremonies to provide space for a reasonable number of guests.
Since 2012, "duplicated student completions" (students who receive more than one credential) have increased by 75.5 percent, from 809 completions in 2012 to 1,420 completions in 2018. The number of "unduplicated completions" (individual graduating students) have increased by 42.7 percent, from 632 in 2012 to 902 in 2018.
"This growth was occurring even while student headcount decreased by 14.4 percent for the same time period," explained Dr. Patty Pfeiffer, WCC chief of staff/vice president of institutional effectiveness and innovation. "The curriculum headcount for 2012 was 5,176 students and for 2018 it was 4,433 students."
Wayne Community College is a public, learning-centered institution with an open-door admission policy located in Goldsboro, N.C. As it works to develop a highly skilled and competitive workforce, the college serves 12,000 individuals annually as well as businesses, industry, and community organizations with high quality, affordable, accessible learning opportunities, including more than 70 college credit programs. WCC's mission is to meet the educational, training, and cultural needs of the communities it serves.