Wayne Community College held a groundbreaking ceremony for its newest building on Tuesday, May 23. The Center for Industrial Technology and Engineering (CITE) will be the future home of the college's HVAC, Mechanical Engineering, Mechatronics Engineering, Industrial Systems, and Machining programs.
David Jackson, WCC Board of Trustees member and Building Committee Chair, stated that CITE will be "the regional source to meet the needs of local business" and will also serve as a "star attraction for future business and industry investment in Wayne County."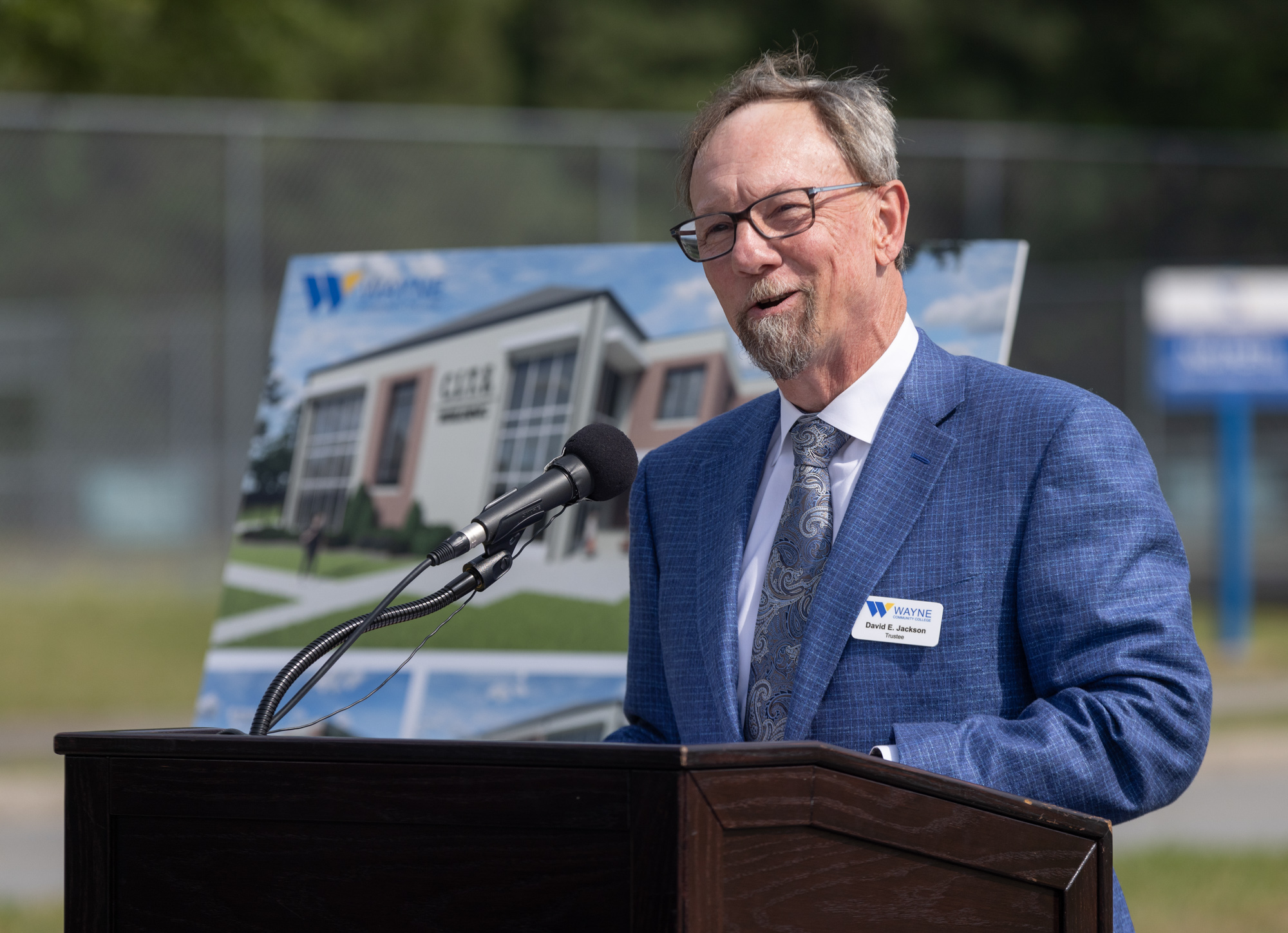 The building, which is just over 40,000 square-feet, will contain seven classrooms, six lab spaces, a machine shop, flexible use space for workforce continuing education, and faculty offices.
"Construction of the CITE building is a long-anticipated deliverable for the industrial and construction related businesses in Wayne County and the surrounding region," said WCC Vice President of Operations Derek Hunter. "This project provides necessary growth for Wayne Community College, but more importantly provides workforce growth opportunities for eastern North Carolina residents and employers."
Barbara Aycock, Chairwoman of the Wayne County Board of Commissioners, touted the economic benefits of the project.
"Wayne Community College adds more than $28 million annually to the local economy," she said. "In fiscal year 2019-2020, WCC invested $1.8 million in construction projects to meet growing educational demands."
WCC President Patty Pfeiffer expressed that the college continually serves Wayne and surrounding counties by providing access to higher education opportunities that prepare residents for highly skilled technical professions such as those that will be housed in the CITE building.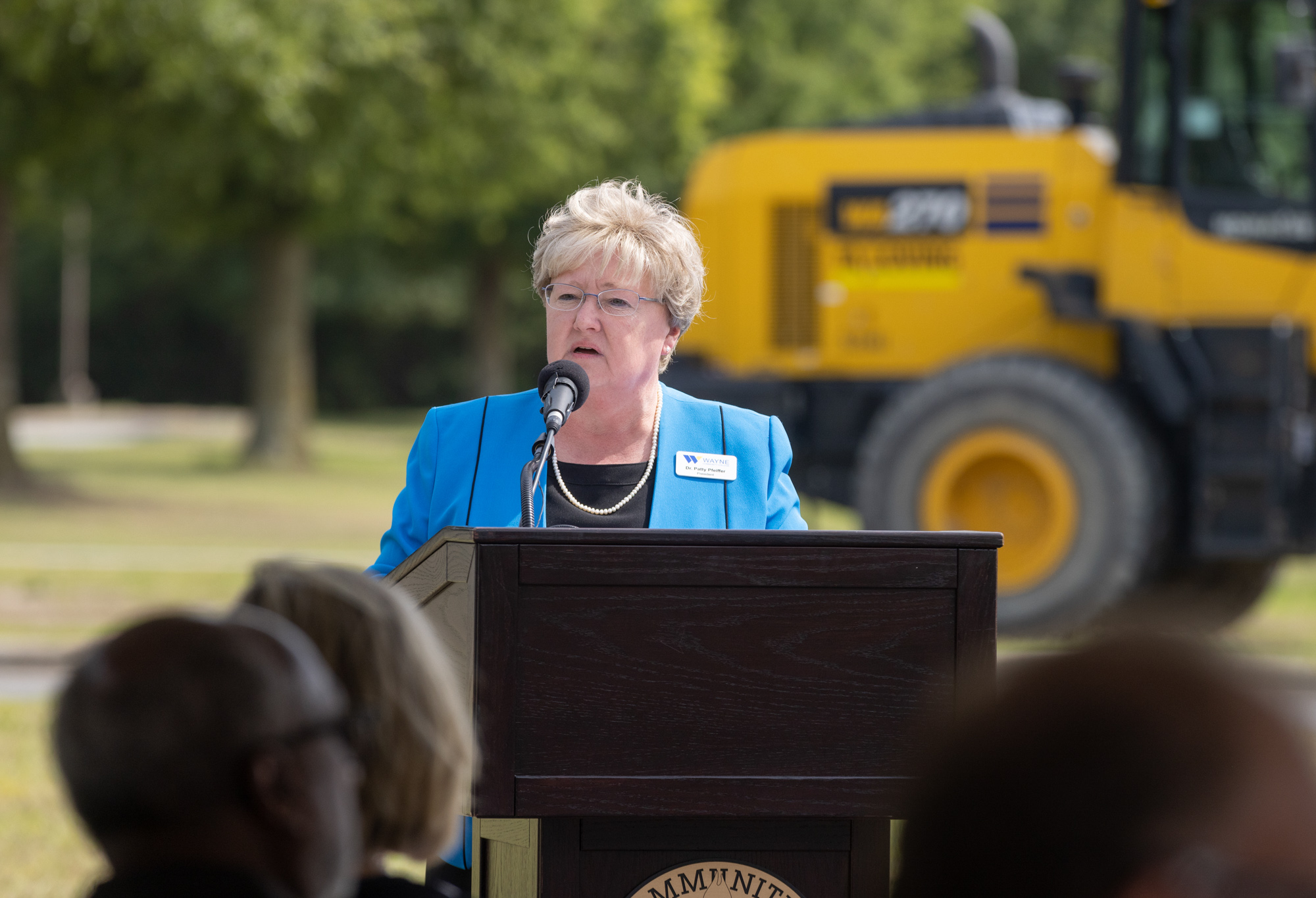 Pfeiffer emphasized that this, and other projects, would not be possible without the support of students, faculty, staff, administrators, board members, foundation board members, elected officials, and donors.
Boomerang Design and T.A. Loving Company serve as the architect and builder for the center, which is estimated to be completed by late summer 2024.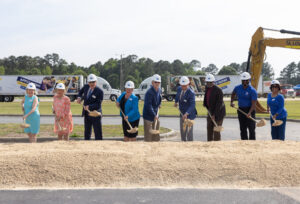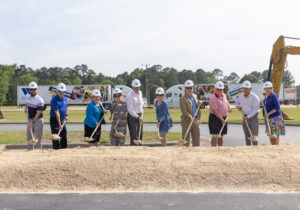 About Boomerang Design
Boomerang Design provides facility planning and architectural design services to clients seeking innovative planning, quality design, close communication, and fiscal responsibility. The firm has provided professional architecture and engineering services for more than 4o years. It has offices in North Carolina and South Carolina.
About T.A. Loving Company
T.A. Loving Company is a North Carolina-based construction firm with more than 90 years' experience building a variety of projects for public and private clients throughout the Southeastern United States.
About WCC
Wayne Community College is a public, learning-centered institution with an open-door admission policy located in Goldsboro, N.C. As it works to develop a highly skilled and competitive workforce, the college serves more than 10,000 individuals annually as well as businesses, industry, and community organizations with high quality, affordable, accessible learning opportunities, including more than 240 college credit programs. WCC's mission is to meet the educational, training, and cultural needs of the communities it serves.