Open Computer Lab
---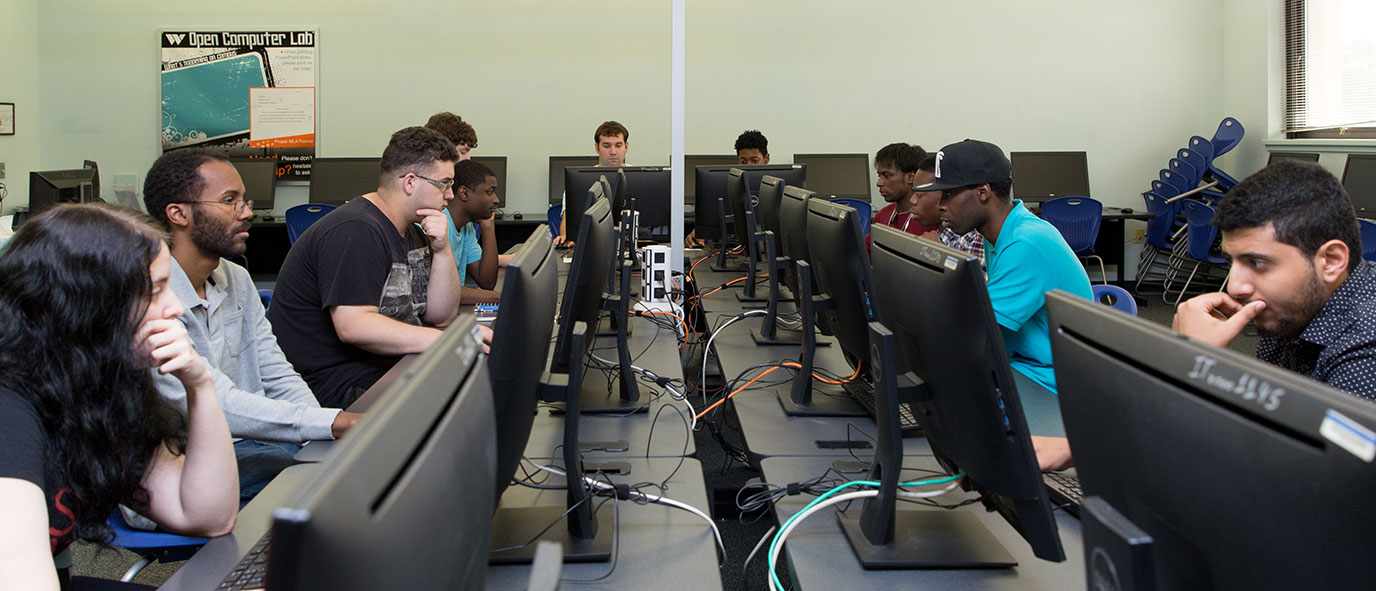 Wayne Community College's Open Computer Lab is open to currently enrolled students, faculty, and staff of the college.  It is located in the Magnolia Building, Room 215.
Hours/Schedule
Please visit the college hours of operation page for the current Open Computer Lab hours.
Hardware/Software
The Open Computer Lab currently has 44 networked computers with two black and white laser printers, a color printer, a black and white copier, and a color scanner.
The operating system used in the open computer lab is Microsoft Windows 10. Here are some examples of the software that we have available in the lab.
Software:
Office 2016
Adobe Suite
AutoCAD
Cisco Packet Tracer
GDP
jGRASP
Express Scribe
My Math Lab
and more…
Policies
No children or visitors are allowed in the computer lab. (Reference CPM 06-0613 & General Catalog and Student Handbook- General Information; Children on campus.)
The lab is a quiet area.
No food or drink is allowed in the computer lab.
Talking on cell phones and using Bluetooth technology to communicate to cell phones are not allowed in the lab.
Students are required to sign in upon entering the lab and to sign out upon leaving.
The lab monitors can assist with hardware and software issues only.  Tutoring Assistance is available from the Academic Skills Lab located on the 3rd floor of the Wayne Learning Center (WLC).
All students, faculty, and staff who use WCC's technology resources must comply with WCC's Technology Acceptable Use Policy (TAUP).
Library Computers
The WCC Library, located on the third floor of the WLC Building, has 14 Internet stations available for anyone who has a WCC ID or WCC patrons library card.  The stations are available during the library hours of operation.  For more information about obtaining a WCC Library card and the library hours of operation, please visit the WCC Library web site.
24/7 Helpdesk
WCC now offers a 24-hour help desk to assist you if you're having trouble with:
Signing in to our services
Resetting your password
Installing the student version of Microsoft Office 365
Email, Bison Wifi, and other technical issues
Call 877-220-5016 to get the help you need.
We also offer an online knowledge base.