Recognized For Excellence
---
AACC Awards of Excellence Finalist
Wayne Community College was one of six finalists for the 2018 American Association of Community Colleges (AACC) Awards of Excellence in the "student success" category. This award recognizes promising practices among the nation's two-year colleges. The student success initiative for which WCC was recognized is completion strategies. In the last five academic years, the number of certificates, diplomas, and associate degrees earned by WCC students has increased by 30.4 percent.
---
Distinguished Partners in Excellence Award
Wayne Community College and Wayne UNC Health Care were awarded the 2018 Distinguished Partners in Excellence Award by the State Board of Community Colleges. This annual award recognizes an exemplary employer, business or industry group that has demonstrated decisive involvement and firm commitment to the professional development of its employees. The award also acknowledges the development of North Carolina's workforce through its partnership efforts with one or more of the state's community colleges and its community college partner that has made equal efforts, commitment, and contributions.
---
Distinguished Partner Award
Wayne Community College was the 2018 recipient of Wayne County Public Schools Partners in Education program's Olivia Whitfield Pierce Distinguished Partner Award. Winners of the annual award must have demonstrated a lasting dedication and ongoing/continued partnership with its partner school over time (five or more years). Wayne Early Middle College High School nominated WCC for the many ways the College supports the school's students and personnel.
---
North Carolina Community College Adult Educators Association Award
WCC's Transitional Programs for College and Career (TPCC) received the 2017 North Carolina Community College Adult Educators Association "Innovation Award" for its Colonial Times Summer Camp. The day camp included reading and vocabulary work related to the American colonial period as well as crafts, songs, and games. It was designed for current adult English Language Learners and their young children to attend together. The award included a donation to the Foundation of Wayne Community College and a monetary prize to be shared by the nominators.
---
NISOD Excellence Award Winner
Charlotte Brow, chair of WCC's Humanities, Fine Arts, and Social Sciences Department, earned the 2018 "Excellence Award" from the National Institute for Staff and Organizational Development (NISOD) for her teaching and leadership excellence.
---
NC3 Leadership Award
Wayne Community College's Executive Director of the Wayne Business and Industry Center, Craig Foucht, has been recognized by the National Coalition of Certification Centers. Foucht was presented the NC3 Leadership Award for 2017 for his dedication and commitment to technical education. NC3 is a network of education providers and corporations that supports, advances and validates new and emerging technology skills in the transportation, aviation and energy industry sectors.
---
College Wins Media Awards for Second Year in a Row
In 2018 Wayne Community College received a Gold Paragon award in the Interior Signage/Display – Single Series Category for the multi-panel timeline displayed in the Wayne Learning Center. The College also earned a Silver Paragon award in the Outdoor Media: Single or Series Category for the Day Night Online billboard design.
---
Literary Magazine Wins Award
The 2017 "Renaissance," Wayne Community College's writers' and artists' magazine, was recognized by the Community College Humanities Association. The magazine's 33rd volume won first place in the Magazines from Small Colleges: Southern Division of the Best Magazine Category of the organization's annual literary magazine competition.
---
Nation's Best Online Colleges for 2016-17
Wayne Community College has been recognized as one of the Best Online Colleges in the nation by The Community for Accredited Online Schools. As a leading resource for higher education and college accreditation information, the site released its annual ranking for the 2016-2017 school year, honoring Wayne Community College for their excellence in online learning. WCC was also recognized for Best Dental Hygiene Programs and Best Mechanic Schools & Training Programs.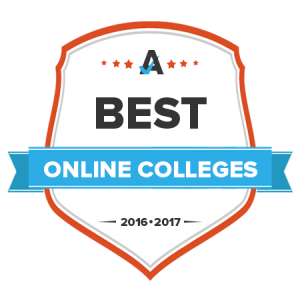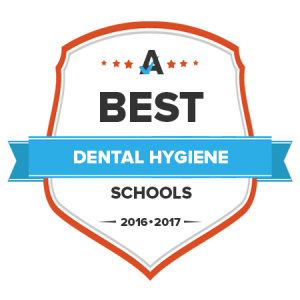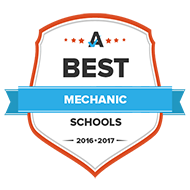 ---
Affordable Colleges Online Ranks WCC Among the Best
Wayne Community College was recently listed in the 2016 Best Online Colleges in North Carolina, 2016 Best Online Criminal Justice Degrees, 2016 Best Online Accounting Degrees, and Most Affordable Online Colleges rankings by Affordable Colleges Online.  Affordable Colleges Online spent months collecting and analyzing data from government sources and hundreds of colleges and universities to identify top online degree programs in various major fields.
---
WCC Named Military Friendly® School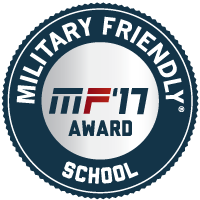 Wayne Community College has been named a "Military Friendly® School" for the sixth time.
The Military Friendly® Schools list honors the colleges, universities and trade schools that are doing the most to embrace military students, and to dedicate resources to ensure their success in the classroom and after graduation. The list of Military Friendly® Schools is provided to service members and their families to help them select the best school for the education and training needed to pursue a civilian career.
The designation shows that a school exhibits leading practices in the recruitment and retention of students with military experience.