University Partnerships
---
East Carolina University Pirate Promise at Wayne Community College

Prepare for your future: join the Pirate Nation with Pirate Promise. ECU extends an invitation to participate from your community college before you graduate and transfer. Pirate Promise is the starting point for full-time community college students to attend special events, get advising and have support as you transfer to ECU.
Get these benefits:
Guaranteed admission to ECU
Waived ECU transfer application fee
Joint academic advising
Joint financial aid counseling and RaiseMe micro-scholarship opportunities
Eligible to purchase an ECU One Card
Access to ECU Libraries
Access to Here's How ECU Career Services virtual workshop series
Participate in select campus activities including "invitation only" Pirate Promise events at ECU
And much, much, more
By participating you will have a seamless degree-completion pathway to graduation at ECU.
Meet these requirements to be eligible:
You are enrolling or already a full-time student at one of the NC Community College Pirate Promise schools in an associate degree program. (A list of eligible associate programs can be found in the NC Comprehensive Articulation Agreement.)
You are a full-time student (minimum 12 hours a semester) unless you are an Early College or CCP student.
Early college and Career and College Promise students are eligible if pursuing an associate's degree.
To maintain eligibility, students must have a cumulative GPA of 2.5.
The Pirate Promise program does not guarantee admission to a specific major or program.
How do I apply?
View the Pirate Promise page at ECU and follow the directions.
Please note, your community college will verify your eligibility.
---
Fayetteville State University and Wayne Community College Partnership
The "$10K Degree Pathway" partnership gives WCC associate degree graduates the option of completing an online bachelor's degree at FSU at a total cost of no more than $10,000 in out-of-pocket expenses, or approximately $5,000 at WCC and $5,000 at FSU. Students eligible for federal and state grants will likely pay less than $10,000 out of pocket.
The plan opens the door for WCC graduates to pursue affordable bachelor's degrees in these programs at FSU: Accounting, Birth through Kindergarten (non-teaching), Business Administration (General), Criminal Justice, Fire and Emergency Services Administration, Intelligence Studies, Nursing (RN-BSN), Professional Studies, Psychology, and Sociology.
To view specific program requirements and to complete the letter of intent, please click here.
---
The North Carolina Wesleyan and Wayne Community College Partnership

Wesleyan Works is a transfer program designed for WCC students that are planning to continue their education at NC Wesleyan College. This pathway program guarantees admission for graduates who complete a degree in Associate of Arts (AA), Associate of Science (AS) or other Associate of Applied Science (AAS).
Students who participate in Wesleyan Works will have access to academic advising and financial aid counseling while attending WCC, as well as access to attend events on the NCWC main campus in Rocky Mount.
Program Overview:
Students can apply to a participating Community College and NCWC at the same time, granting a pathway for earning an Associate's degree and Bachelor's degree.
Students can apply to NCWC Office of Adult and Professional Studies with NO application fees.
Students are guaranteed automatic acceptance upon successful completion of the AA/AS/AAS degree from a participating Community College.
Students will be provided a NCWC Wesleyan Works student identification card and will have access to events on the NCWC main campus in Rocky Mount.
Students will have joint academic advising and financial aid counseling to maximize the savings offered when attending both participating Community College and NCWC.
View more information and specific program requirements on the Wesleyan Works website.
---
University of Mount Olive
The Trojan Alliance Partnership with University of Mount Olive offers a tuition scholarship for all former WCC students. The tuition scholarship is applicable to all degrees offered by UMO.
View the flyer for eligibility requirements and program listing.
---
The University of North Carolina Wilmington and Wayne Community College Partnership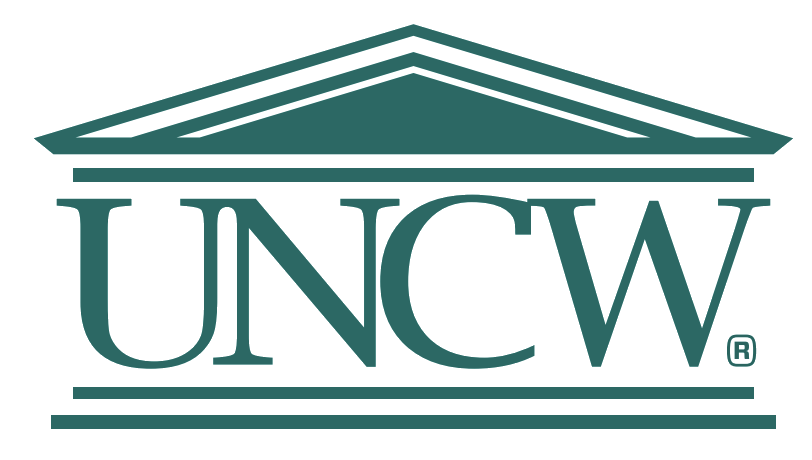 Wayne Community College and the University of North Carolina Wilmington have partnered to create a new program to enhance student success by assisting current WCC students with their enrollment into UNCW. UNCW has provided a Transfer Student Success Advisor who will spend part of her time at WCC campus.
To further assist student transition, UNCW will host an event for WCC students to visit UNCW's campus and learn more about the Wilmington community. WCC students who want to attend UNCW will also have the opportunity to apply through a spring event on their campus where application fees will be waived as part of the Pathway to Excellence Program.
Contact the UNCW Admissions office for more information: UNCWtransfer@uncw.edu
---
The University of North Carolina Pembroke and Wayne Community College Partnership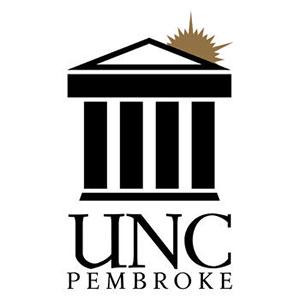 BraveStep creates a bridge to success for prospective University of North Carolina Pembroke students who begin their college careers at Wayne Community College.
WCC students who are selected for the BraveStep program transfer into UNCP after earning just 30 credit hours at WCC, but still obtain an associate degree from WCC.
Here's how it works:
UNCP selects participants from qualified applicants based on high school record and test scores on either the SAT or ACT.
The selected individuals begin their academic journey at WCC and transfer to UNCP after earning 30 credit hours.
Through the Reverse Transfer Program, BraveStep students use credits earned at UNCP to complete their WCC degree requirements.
BraveStep students are co-admitted to WCC and UNCP.
BraveStep students enroll in courses included in the Comprehensive Articulation Agreement in order to ensure transferability. Note: Only courses with a grade of "C" or better will transfer.
BraveStep students receive academic advising and support from both WCC and UNCP.
BraveStep students receive UNCP student IDs and be able to use UNCP resources, programming, and campus facilities during their enrollment at WCC.
BraveStep students can take advantage of guest lecture series and other co-curricular activities at UNCP.
UNCP is one of the three North Carolina universities (the other two are Elizabeth City State University and Western Carolina University) that are part of the NC Promise Tuition Plan, which sets undergraduate in-state tuition at just $500. All students are eligible for this tuition plan. Student fees, including the costs of room and board, are not included.
For more information, contact the UNCP Office of Admissions at 910-521-6262 or admissions@uncp.edu.
---
Western Governors University and Wayne Community College Partnership

WGU North Carolina, an online, nonprofit, university, is demonstrating its continued commitment to increasing access to affordable education by establishing a partnership with Wayne Community College.
The institutions have signed an agreement that will provide WCC graduates and faculty with a five percent discount on WGU North Carolina's already cost-effective tuition of around $3,500 per term for undergraduate programs.
The partnership also includes the announcement of the Wayne Community College Partnership scholarship program, which provides up to $2,000 in scholarships to students interested in transferring to Western Governors University (WGU).
"Our partnership with WGU North Carolina is a couple of steps beyond the typical articulation agreement," said Dr. Thomas A. Walker Jr., WCC's president. "Not only does it enable Wayne Community College graduates to transfer coursework toward a bachelor's degree, but they may also receive a tuition discount and are eligible for scholarships. Its online platform puts dozens of degrees at students' fingertips and this agreement will make it easier for them to take that next step and earn a bachelor's degree."
Through this agreement, Wayne Community College graduates will utilize WGU's Transfer Pathways program to ensure each transfer student's associate degree aligns with WGU's baccalaureate major and degree program offerings. WGU North Carolina offers 60 undergraduate and graduate degrees in the high-demand fields of business, technology, education and healthcare, including nursing.