Arts and Humanities
---
Due to COVID-19 the Spring 2021 lecture series will be a virtual series.  All offerings may be viewed live at the times mentioned in the below brochure. 
The Foundation offers a wide variety of cultural experiences through its well known Arts and Humanities Program.  The Foundation is able to offer these programs to the college faculty, staff, and community in a variety of ways. Whether it's a lecture on the Middle East or a trip to Gettysburg, the Foundation plans several informative and entertaining Arts and Humanities events each semester.
Lectures, presentations, and gala events are held at the college, while the weekend trips are hosted by individuals who make the historic location being visited come alive.  The Foundation has taken groups to Gettysburg, Richmond, Antietam, Philadelphia, Yorktown, Winston Salem, Asheville, Edenton, and many other locations.
Click on the brochure to see a full list of Spring 2021 offerings.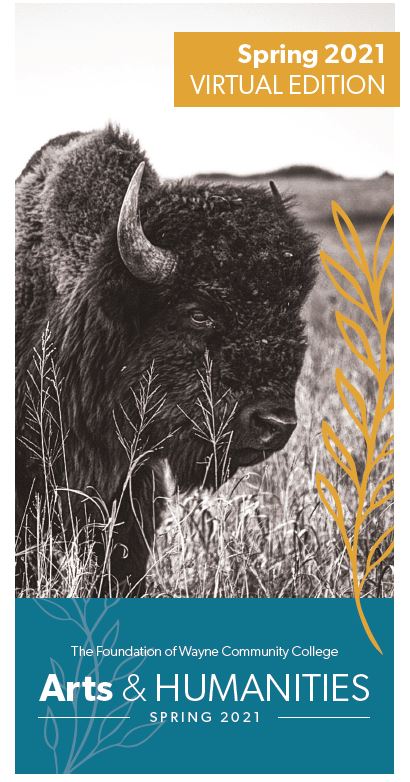 Direct links to view live virtual lectures.  All lectures begin at 5:30 p.m. on the specified date.
Monday, March 1   Dr. Mary Floyd-Wilson  "A Plague o' Both Your Houses": Causation and Contagion in Romeo and Juliet
Monday, March 8   LeRae Umfleet  A Day of Blood At Wilmington: November 10, 1898
Monday, March 15   Kate McMillan  A Conversation with Kate McMillan
Monday, March 22   Mary Susan Heath  Legs Johnson: One Soldier's Story from the Greatest Generation
Monday, March 29   Dr. Christopher Oakley  New South Indians: Tribal Economics and the Eastern Band of Cherokee in the Twentieth Century.  The Kirk Keller Memorial Lecture